Fairgrounds Nashville Improvement Project Update: The Week in Review: April 8-12
April 15, 2019
Construction Update
Our electrical contractor is installing overhead electrical conduit in Expo 3 (See photo below) and wall rough-ins in Expo 1.
Construction of the show arena is in progress and the retaining wall has been built.
Structural steel erection is rapidly progressing in Expo 2 and the Expo 1 mezzanine.
Water lines were laid behind Expo 2 in preparation for tap set-up with Metro Water Services.
The concrete arena wall in Shed 1 has been poured by our concrete contractor, which also stripped formwork for last week's porch pours.
News Clips
Reminder! The ribbon-cutting event for Fair Park will be Tuesday, April 16, 10 a.m. at the Dog Park located at the corner of Craighead and Bransford Avenues.
Images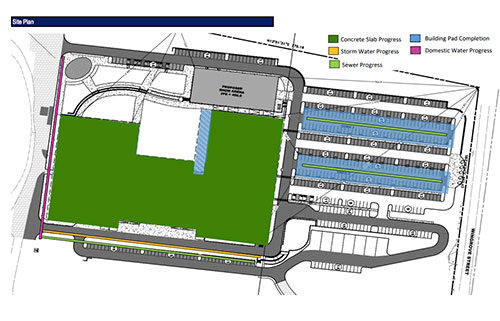 The updated, color-coded site plan graphically shows progression of construction.
Dark green: Concrete slab progress
Yellow: Storm water progress
Light green: Sewer progress
Blue: Building pad completion
Pink: Domestic water progress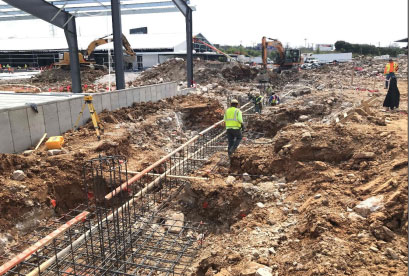 The retaining wall for the show arena is under construction.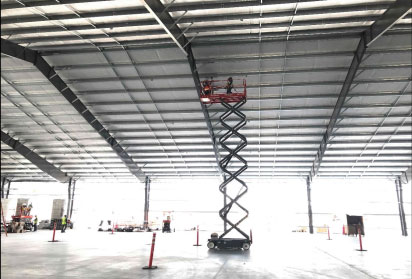 Workers with Harlan Electric install conduit in Expo 3.