Fairgrounds Nashville Improvement Project Update: The Week in Review: July 1-5
July 8, 2019
Construction Update
Construction of restrooms is nearing completion, with the remaining partitions being installed as well as counter tops.
Expo 3 offices received the primer coat of paint.
At the rear of Expo 2, concrete dock aprons and ramps were poured over the course of the week.
Sanitary sewer line was installed in the courtyard.
Construction of the retaining wall is almost complete, with a few finishing touches left to complete.
Placement of pervious surface pavers at the sheds commenced late in the week.
The mechanical an electrical team continues to pull wire to HVAC equipment and completed conduit under Expo 2 roof units.
News Articles
Images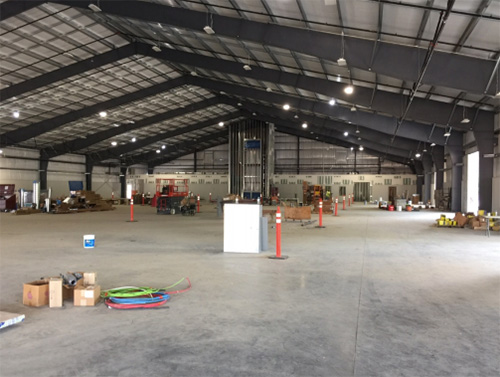 Interior view of Expo 3 from the rear.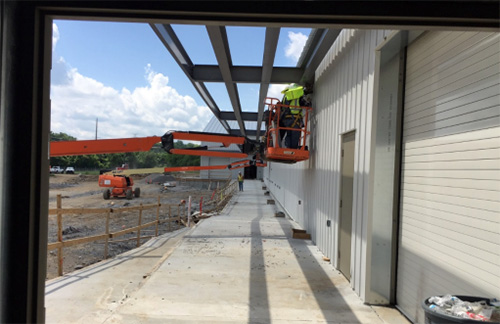 Nearly completed loading dock at Expo 2.