Fairgrounds Nashville Improvement Project Update: The Week in Review: June 10-14
June 17, 2019
Construction Update
On the outside of the expo centers, grading of hardscaped areas continues as does installation of site utilities and construction of the retaining walls.
Downspouts at all buildings are being anchored, as well as the metal trim in all expo buildings.
Overhead electrical lighting installation is ongoing in all expo buildings.
The drywall team is hanging framing and decking in restrooms and sheet rock in Expo 3.
Expos 1 and 2 began getting door frames this week.
Sprinkler piping has been placed in Expo 3 as has water line in the show arena.
News Articles
Images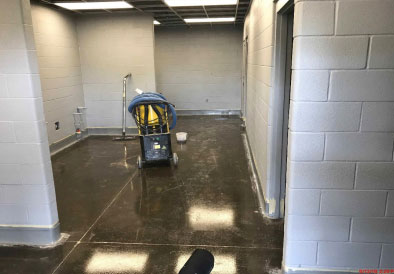 A bathroom in Expo 3 gets floor epoxy and begins to look complete.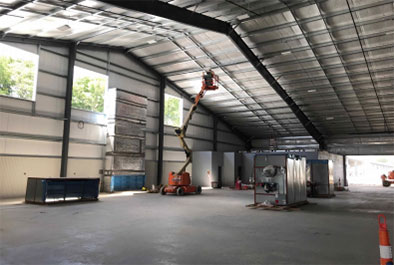 Interior of Expo 1, with installation of lighting cable in progress.