Fairgrounds Nashville Improvement Project Update: The Week in Review: April 15-19
April 22, 2019
Construction Update
In Expo Building 1, restrooms are being built out and structural steel erection of the mezzanine continues.
Construction of both the eastern and northern retaining wall began.
Footings for the west side of the show arena foundation have been placed and placement of other footings will continue in the coming week.
Electrical rough in work is ongoing in Expo 3.
Site work for Fair Park Phase Two began.
The Fair Park Dog Park and Multi-Purpose fields officially opened Tuesday with a ribbon-cutting attended by Mayor David Briley and several council members.
News Clips
Images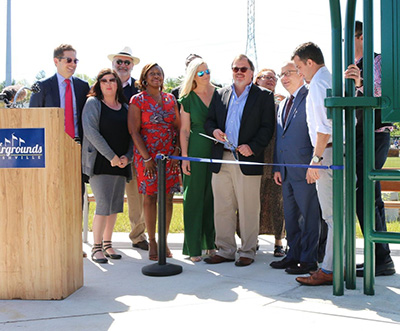 Mayor David Briley, Council Member Colby Sledge and members of the Fair Board and Parks and Recreation Board cut the "leash" on the dog park and soccer fields at Fair Park.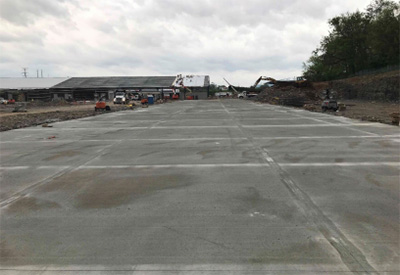 Complete slab for Shed 1.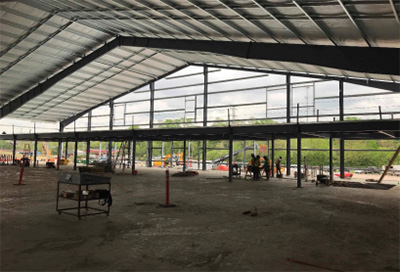 Erection of structural steel for Expo 1 mezzanine continues.