Fairgrounds Nashville Improvement Project Update: The Week in Review: September 2-6
September 9, 2019
Construction Update
Expo 1 punch list items are being remedied.
Work continues in the Expo 2 kitchen with installation of duct work and hoods.
Expo 3 gets installation of a back of house refrigerator and freezer.
In Expo 1, office storefront glass wraps up.
Overhead electric has been finished in Sheds 1 and 2 and they are being rough cleaned.
Just south of the Show Arena, pervious pavers continue to be placed and soil is being delivered to the Arena interior.
Landscaping continues through the site.
Weekend Events
Tennessee State Fair
Adult tickets - $8; Children ages 3-17- $6; Seniors - $6; children three and under get free admission. Tickets available on site or at Kroger stores for $5. Sept. 6-15. The annual state fair features a midway with rides and games, free competitions and crafts. Visit the Tennessee State Fair website for more information.
News Articles
Images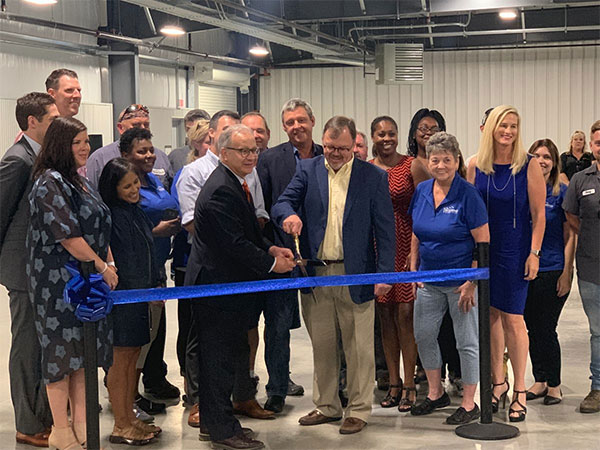 Mayor David Briley, center left, and Fair Board Chair Ned Horton, center right, wield scissors to officially cut the ribbon on the new buildings.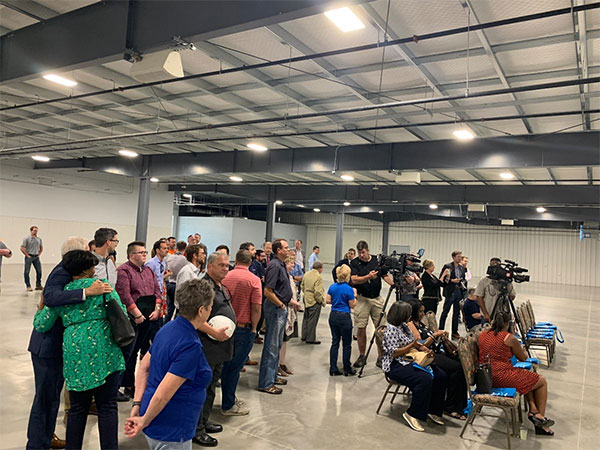 A portion of the crowd of more than 200 that attended the ribbon-cutting and grand opening for the Fairgrounds Nashville Exposition Center Friday.