Fairgrounds Nashville Improvement Project Update: The Week in Review: July 8-12
July 15, 2019
Construction Update
Restroom construction in all buildings is progressing. Vanity installations are underway in all three expo buildings, partitions have been completed, and bathrooms in Expo 1 have been painted.
All lighting has been installed in Expo 1.\
Also in Expo 1, metal stud framing and hanging of drywall is in progress in the office area.
Floors have been sealed with epoxy in Expo 1.
The Expo 2 loading dock and ramps have been finished.
In the Show Arena, the poured slab, steel framing, and roofing are all complete.
In the sheds, concrete curbs and walks are complete, while asphalt paving is underway.
Pavers are being installed at the sheds parking area.
News Articles
Infrastructure Update
Beginning this week, surveying for infrastructure updates to the Fairgrounds site and surrounding area has started.
Images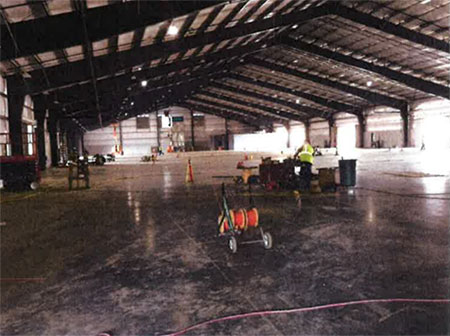 A view of the west end of Expo 1. The building is nearing completion.

Another view of the interior of Expo 3.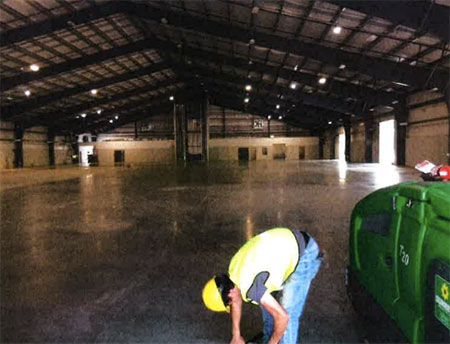 Looking east in Expo 3.