Fairgrounds Nashville Improvement Project Update: The Week in Review: July 15-19
July 22, 2019
Construction Update
Brick veneer installation over door jambs is in progress in in all expo buildings.
Site utility work is underway, including subsurface drainage for gutters and downspouts.
Concrete curbs and walkways at the sheds have been completed and asphalt paving is underway.
Installation of roll-up doors in all buildings was finished during the week.
Storefront glass placement began in all three expo buildings and should be complete within the next week.
In the Expo 2 kitchen and cafe area, metal stud placement completed and MEP (mechanical, electrical, and plumbing) wrapped up.)
Painting of restrooms in Expo 1 finished.
All toilet fixture installation is in progress.
News Articles
Images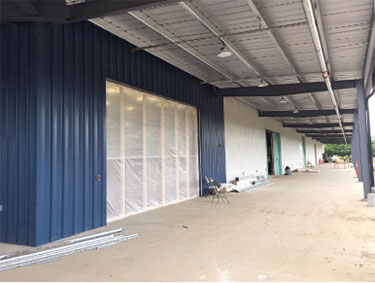 The South porch of Expo 3 nearing completion.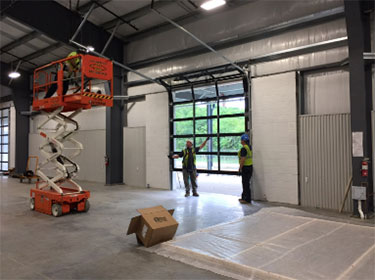 Overhead door for easy load-in, also at the south end of Expo 3.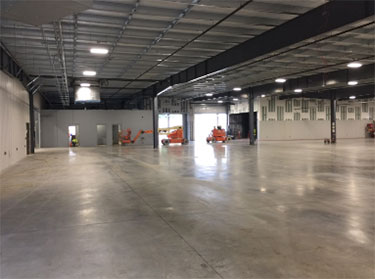 View towards the front (west) end of Expo 2.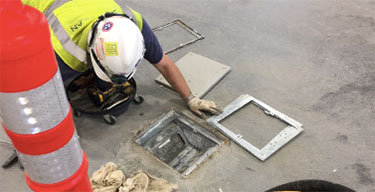 Detailed photo of state-of-the-art floor box, which gives exhibitors access to electricity and compressed air, among other features.