Fairgrounds Nashville Improvement Project Update: The Week in Review: August 26-30
September 3, 2019
Ribbon Cutting and Grand Opening
Join us for the ribbon-cutting and grand opening of The Fairgrounds Nashville Exposition Center, Friday, September 6, 2019, 1 p.m., Expo Building 2.
Parking available adjacent to Expo Buildings. Enter the property at Wedgewood Avenue and Rains Avenue and follow the signs.
RSVP for the ribbon-cutting and grand opening
Construction Update
In the kitchen (Expo 2,) teams completed drywall and ceiling grid installation.
Coolers and hoods are in the process of being installed in the kitchen.
The landscaping contractor continued placing pavers in west parking lot as well as planting trees, shrubs, grass, and mulching.
Plants were placed in the detention ponds. (Photo below.)
Site lighting in the RV parking lot was completed.

News Articles
Images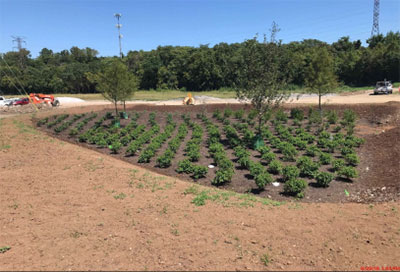 Site detention pond, with newly placed plants, is part of the Fairgrounds Expo sustainability program.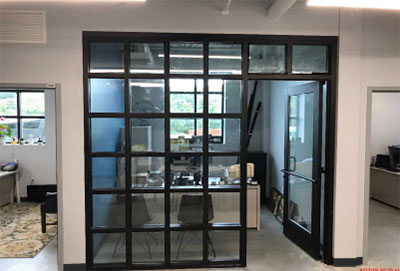 Glass panels were installed to finish the administrative office construction.