Fairgrounds Nashville Improvement Project Update: The Week in Review: July 29-August 2
August 5, 2019
Construction Update
The concrete ramps between Expo 1 and the show arena were poured.
Landscaping around the new expo centers has commenced.
Iron workers continued with installation of downspouts and door trim.
Construction of the western retaining wall nears final completion with decorative fencing continuing.
Installation of pervious pavers in the north parking lot continued.
Build-out of offices continued, as move-in is slated to start August 7.
Storefront glass continues to be placed.
News Articles
Images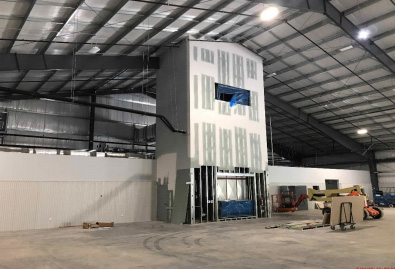 This Air Turnover Unit (ATU) is an innovative way of providing heat and air to the new expo centers. Based on the system at Vanderbilt University football team's indoor practice facility, it provides service without overhead duct work detracting from the center's aesthetics.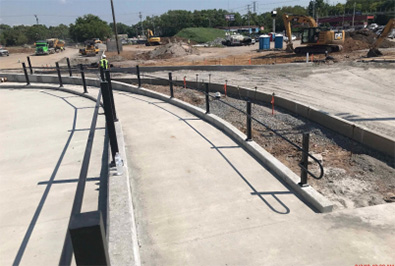 As interior work starts to wrap up, the construction focus moves to the exterior. Here, handrails have been placed on a ramp at Expo 1.