Fairgrounds Nashville Improvement Project Update: The Week in Review: April 22-26
April 29, 2019
Construction Update
The vapor barrier and wire mesh for Shed 2 were installed in preparation for concrete.
Grading was completed for Fair Park, Phase II and the Show Arena ground was brought to grade level.
Concrete for the Expo 1 canopy was poured.
The building envelopes—i.e., the outer shells—were installed on Expo Buildings 1 and 2.
Build-out of the office portions of Expo 3 has started (see photo below.)
Our electrical contractor continues to install conduit and rough ins for overhead lighting in Expo 1.
In Expo 3, ceiling framing and drywall installation is underway.
Also in Expo 3, the structural steel team installed door framed openings.
News Clips
Images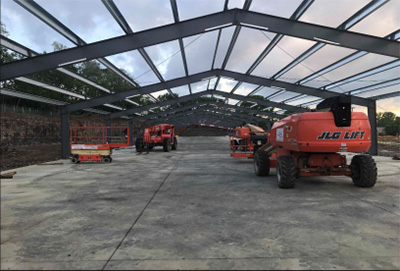 Shed 1 steel erection.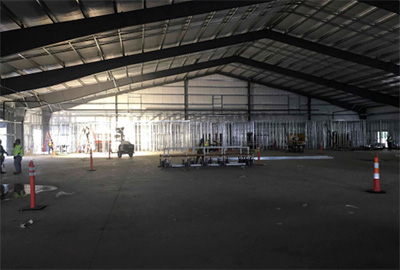 Framing of offices in Expo 3.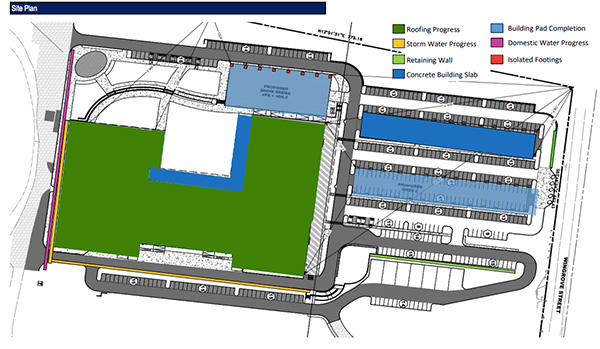 Color-coded progress schematic shows progress on the new exposition center, show arena, and sheds.
Dark green: Roofing progress
Yellow: Storm water progress
Light green: Retaining wall
Dark blue: Concrete building slab
Light blue: Building pad completion
Pink: Domestic water progress
Red: Isolated footings